a special letter November 2018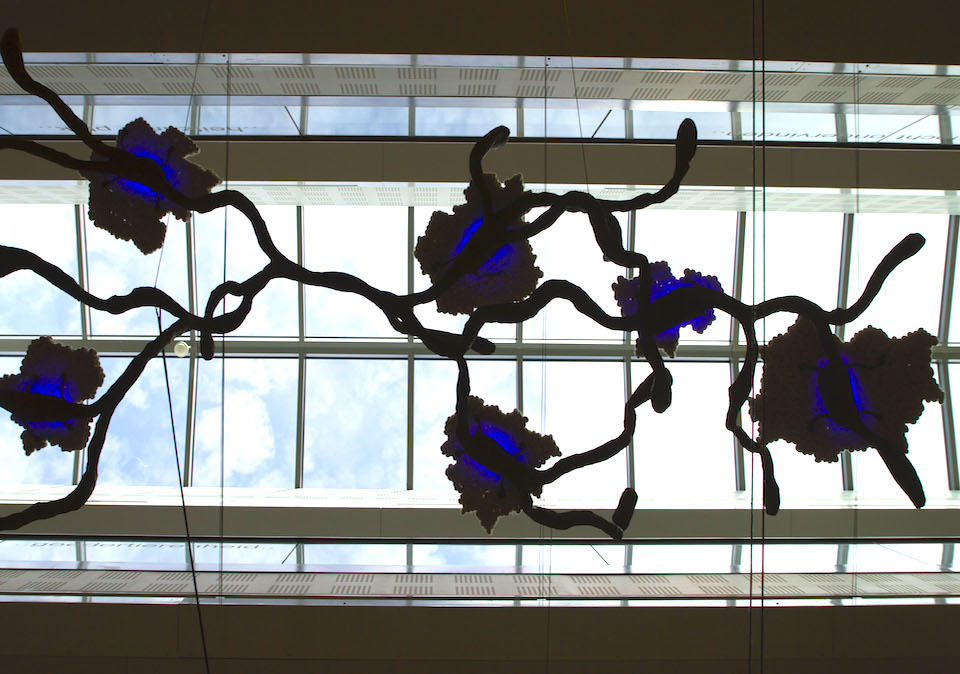 I received a touching letter about The Ocean Breathes-Sealight from Mrs. de Vos, and she gave permission to share it with you..
Dear Mrs. Berkman,
I have been coming to the Oncology Center of the Spaarne Gasthuis in Hoofddorp very regularly since April. And from the end of July in the Anthony van Leeuwenhoek section (on the ground floor) to undergo radiation for breast cancer.
I did not notice your artwork "The Ocean Breathes" in the Oncology Centre,  but since my radiotherapy I do. I always look up, while sitting at the reading table and waiting for my turn. It's really beautiful and the artwork gives me energy, especially because it has to do with seaweed. I myself am a lover of seaweed, to take it in my hands and play with the long strings and to let them move through the wind. Formerly on the Outer Hebrides of Scotland and the last years in Sweden on the island of Ljusterö, where the nature reserve Langnö is. So beautiful and still.
Thank you for your comfort and future perspective through "The Ocean Breathes".
Sincerely,
Mrs. M. de Vos (83 years)
I wrote her …
Dear Mrs. de Vos,
Thank you for the beautiful words and the photo of Langnö. I don't know that place but it looks wonderful and soothing. It is so nice to hear that my artwork gives a beautiful, powerful energy, just where you need it most: while waiting for  a treatment. The artwork 'The Ocean breathes – Sealight' was installed in May of this year.
If you want to send me your postal address, I will send you a postcard of the artwork. I wish you a lot of strength with the treatment and that you heal completely !
A sweet sea greeting,
Margot Berkman